So Many Beaches

As you may know, the coast of Gambia is pretty long compared to the size of the country as a whole. This means that there are many areas suitable for beach fishing, from the busy beaches around the hotels to the remote spots in the less developed areas. We can pick you up at your hotel and take you to the beach area that suits you.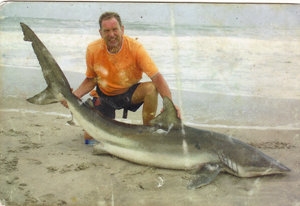 Serious Beach Fishing

This package includes transport to a single area agreed beforehand that should offer the type of fishing experience you are looking for. We can also identify a 'plan B' area that we will give you the option of transferring to if you want a change of scenery during your day. Please let us know the type of area and fishing you are interested in and what travel and food and drink you need us to provide.

Gone Fishin'

If you would like to spend a bit of time relaxing during your day we will find a spot that offers good fishing but also has ameneties to allow some downtime too. This could be a beach bar - choose from a popular and busy one or a more exclusive out of the way place. You might want to choose a location that also has entertainment or is a good spot for sunbathing or swimming.